Connect to a new world of
HD entertainment.
Genie Lite is the perfect HD receiver. It features the same superior HD picture and
theater-quality sound of our flagship Genie HD DVR. Plus, it easily connects to your home broadband network, unlocking a ton of amazing features right on your TV.
Genie Lite
Order a Genie Lite today.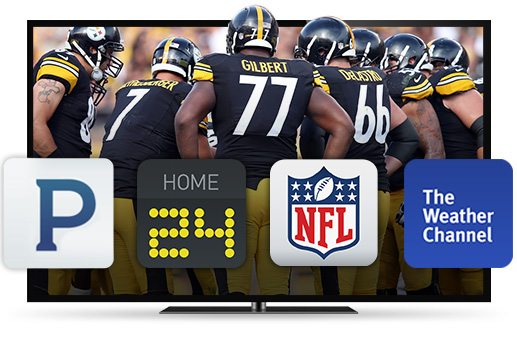 More than just a
pretty picture.
When connected to the Internet, Genie Lite turns into an interactive entertainment powerhouse. Relax with music played on your TV through Pandora Internet Radio. Get in the game with ScoreGuide™ and Fantasy Football TV apps. Check out the latest weather forecast, or quickly find something else to watch with Smart Search. You can do it all without missing the program you're currently watching.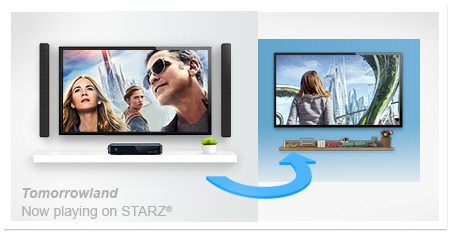 Start in here, finish in there.
When teamed up with our Genie Minis, Genie Lite lets you and your family watch your favorite entertainment in any room of your home—on up to 4 TVs at once.* Start watching a show in one room, and resume in another. Plus, its compact design allows you to tuck it neatly out of sight. Now your favorite programs can take center stage, not your receiver.
*Multi-room viewing requires a Genie Mini or DIRECTV Ready TV in each additional room, and Whole-Home service.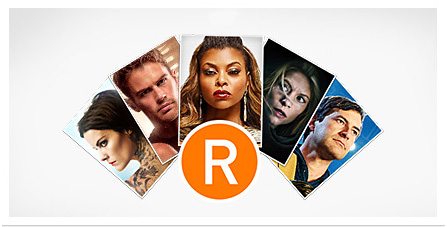 HD now. DVR later.
If you decide later that you want the total Genie HD DVR experience, you can upgrade your Genie Lite by connecting it to a Genie Lite HD DVR Kit (sold separately).* You'll be able to record shows in HD, enjoy DIRECTV On Demand, stream live TV, and more!**
*Requires DIRECTV DVR Service (ARS).
**Internet connection required.
Compare all DIRECTV receivers.
FEATURES
GENIE
HD DVR
TIVO
DVR
GENIE LITE
HD
STANDARD
Recording capacity
200 hours
HD
100 hours
HD
100 hours
HD
100 hours
Standard
N/A
N/A
N/A
Connect up to 8 TVs wirelessly to one HD DVR.
Put up to 8 TVs anywhere in your home—even outside.
Enjoy brilliant HD picture & sound on every TV with added Genie Minis.
NEW! Delivers amazing 4K programming to your 4K TV.
Record 5 shows at once.
*
Watch 2 channels at once with Picture-in-Picture.
Record and watch in any room with just one HD DVR
(R22 only)
*
Access thousands of On Demand movies and shows.
*
Record shows in HD.
*
Watch shows in HD.
Control what your children can watch.
NEW! Get brilliant HD picture now, and easily add full HD DVR features later.
*Genie Lite HD DVR Kit required (sold separately).
Need more info? See details below.

Features
HDMI Control: Your receiver will automatically set your TV to the correct input when it exits stand-by mode—so you don't have to!
Enjoy DIRECTV in multiple rooms by adding Genie Minis or DIRECTV Ready TVs.
Watch two channels at once on one screen with Picture-in-Picture. Watch them side-by-side, too.
Get recommendations that match your interests from Genie Recommends. (Opt-in required)
Watch two shows at the same time, without having to change channels with DoublePlay.
Watch in brilliant HD resolution of up to 1080p.
Access thousands of shows and movies from DIRECTV On Demand. Receiver must be connected to the Internet.
Connect your receiver to the Internet via your home Wi-Fi Router without the need for a DIRECTV CCK device. (Genie Lite has an internal Wi-Fi transceiver)
Get access to hundreds of the latest movie releases, many available nearly a month before Netflix.
Pause and rewind live HD TV for up to 90 minutes.
Control what you watch—back up, slow down, or use instant replay.
Fast-forward in 30-second intervals and get a high-speed look at the show you've recorded.
Set your DVR from anywhere with your mobile device or computer.
Watch your favorite live shows from the beginning, even if you tune in late with Restart3.
See the live TV shows you missed, starting as early as one minute after original airing, with 72 Hour Rewind3.

Features available on select channels.
Internet-connected HD DVR (model HR20 or later) required.

Record a single episode, or an entire series. Also record all seasons as they become available with Season Record.
Quickly find what you want to watch with any keyword.
Get real-time scores of any major game at the press of a button with ScoreGuide. (Internet connection required)
Control what your kids can watch with easy-to-use parental controls.
Conserve energy! DIRECTV is the only TV provider to earn the EPA's ENERGY STAR Partner of the Year award for its energy-efficient receivers.
Specifications
Genie Lite HD DVR Receiver
(Model H44)
Dimensions

Width: 8.3 in, Height: 1.2 in,
Depth: 8.3 in

Audio Outputs

1 Digital (coaxial)

Video Outputs

1 HDMI, 1 Composite (RCA)

Other

1 eSATAp port labeled "Hard Drive"
1 Satellite In, 1 Internal RF antenna
1 Back USB 2.0 port, DC Power Connector with Power Indicator LED

The Genie Lite Receiver works with the DIRECTV Genie Remote (models RC7x).
Genie Lite HD DVR Kit
Dimensions

Width: 3 in, Height: 0.5 in,
Depth, 4.5 in

eSATAp Cable
(included w/DVR kit)

Length: 8 in

Other

1 eSATAp port, 1 Terabyte of Storage
Genie still has more wishes to grant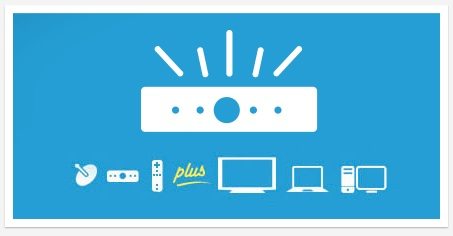 Put your mind at ease.
Don't let anything come between you and your entertainment. With a DIRECTV™ PROTECTION PLAN, you get an upgrade to the latest equipment every two years and protection for your whole system.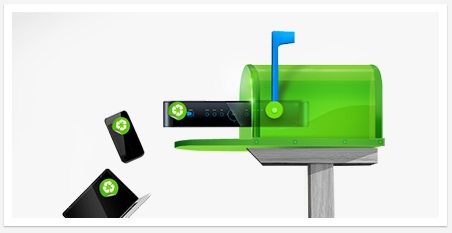 DIRECTV sustainability.
DIRECTV has developed a multifaceted plan for reducing our electronic waste. Our plan incorporates efforts to refurbish and recycle used electronic equipment.