It's like discovering TV for the
first time.
If you haven't experienced the entertainment you love in DIRECTV HD, prepare to be blown away. See clarity, detail, and color as you've never seen them before.
HD Receiver
$99.00 each
TERMS AND CONDITIONS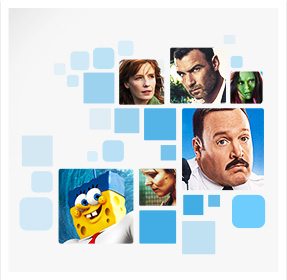 Get access to 195+ channels in HD.
With this many channels in HD, you can immerse yourself in all the movies, shows, and sports you love like never before*.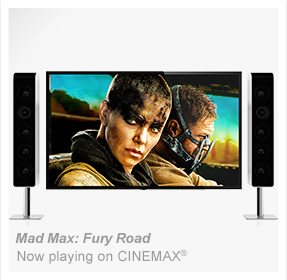 Theater-quality sound.
Connect your Dolby Digital 5.1 surround sound system to the DIRECTV HD receiver and create a movie theater experience in your own home.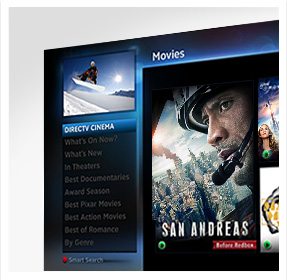 HD On-Screen Guide.
Find the TV entertainment you want in a snap with our intuitive, lightning-fast TV HD on-screen guide.
Compare all DIRECTV receivers.
FEATURES
GENIE
HD DVR
TIVO
DVR
GENIE LITE
HD
STANDARD
Recording capacity
200 hours
HD
100 hours
HD
100 hours
HD
100 hours
Standard
N/A
N/A
N/A
Connect up to 8 TVs wirelessly to one HD DVR.
Put up to 8 TVs anywhere in your home—even outside.
Enjoy brilliant HD picture & sound on every TV with added Genie Minis.
NEW! Delivers amazing 4K programming to your 4K TV.
Record 5 shows at once.
*
Watch 2 channels at once with Picture-in-Picture.
Record and watch in any room with just one HD DVR
(R22 only)
*
Access thousands of On Demand movies and shows.
*
Record shows in HD.
*
Watch shows in HD.
Control what your children can watch.
NEW! Get brilliant HD picture now, and easily add full HD DVR features later.
*Genie Lite HD DVR Kit required (sold separately).
Need more info? See details below.

Features
HDMI Control: Your receiver will automatically set your TV to the correct input when it exits the stand-by mode—so you don't have to! (H24 or H25 only)
Enjoy HD picture resolution of up to 1080p.
Experience Dolby Digital 5.1 Surround Sound with a compatible home theater system (sold separately).
Take advantage of the lightning-fast HD on-screen guide.
Choose your screen format: full screen, stretched, letterbox, pillar box, or crop mode.
DIRECTV is the only TV provider to earn the EPA's ENERGY STAR Partner of the Year award for its energy-efficient receivers.
More Info
Text search lets you find shows just by entering title, person, channel or keyword.
Automatic Power Saving mode: Receiver goes into standby after 4 hours of inactivity.
Customize your channel guide to show only those channels you're subscribed to.
Get real-time scores of any major game at the press of a button.
Search the channel guide for shows up to seven days in advance.
Specifications
Dimensions – HD Model H25

Width: 11.9 in, Height: 1.5 in, Depth: 9.0 in, Weight: 3 lbs

Audio Outputs

1 digital (coaxial), 1 stereo (L/R, RCA)

Video Outputs

1 HDMI, 1 composite (RCA), 1 ten-pin A/V out

Other

1 satellite in, 1 IR/RF dongle, 1 USB port, 1 phone jack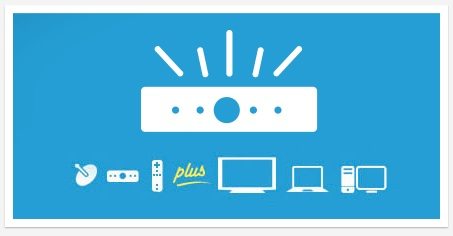 Put your mind at ease.
Don't let anything come between you and your entertainment. With a DIRECTV™ PROTECTION PLAN, you get an upgrade to the latest equipment every two years and protection for your whole system.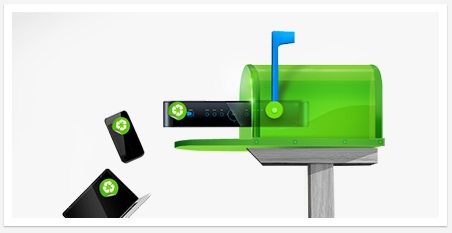 DIRECTV sustainability.
DIRECTV has developed a multifaceted plan for reducing our electronic waste. Our plan incorporates efforts to refurbish and recycle used electronic equipment.